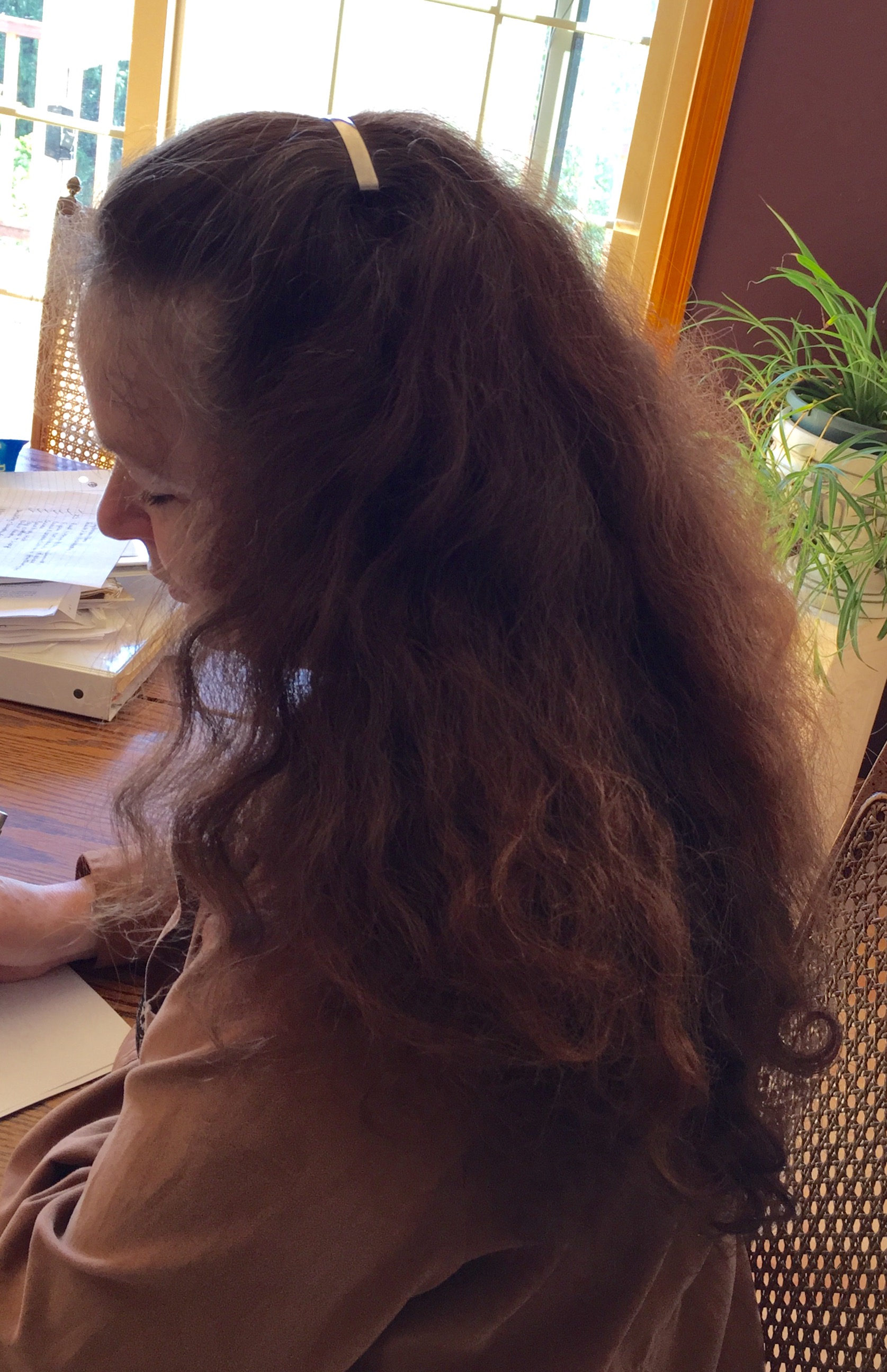 I'm writing in this picture. Of course. Writers write, right? :o) Authors also autograph, which is what I'm doing here. Well, sort of. I'm actually signing a certain document, and now I get to make a fun and unexpected announcement.
My Surprising Announcement
A couple of years ago, the western historical romance market was saturated with writers, and my Montana Gold series simply didn't find a publisher. I gave up writing western historical fiction, at least temporarily. That was a real wrench but the right thing to do at the time.
Besides my being new to the western historical romance genre, my stories are not cookie-cutter fare, which means they don't fall into neat categories. In western historical fiction, I do my best to cut through the mythos and recreate the West as it might really have been. I don't sugar-coat violence, but neither is it glorified. My books are about people with very real problems not unlike those we face today. I want them to be as realistic as possible.
In Hills of Nevermore, book one in the Montana Gold series,  the heroine, America Ellis, carries a secret shame and feels God has abandoned her. Shane, the hero in the story, is an Irish-American preacher whose zeal to save the lost echoes his need to emotionally escape the ghetto of his childhood.
Cheyenne Sunrise, book two in the Montana Gold series, follows the journey of Irish-American heroine, Bry, who must decide whether to love again after an abusive relationship. Nick, the hero, is the son of a Native American woman and a French trapper and a trail guide who lives between two worlds without fitting into either.
In Stagecoach to Liberty, book three of the Montana Gold series, a young Hessian girl falls into the hands of soul merchants set to force her into prostitution. Riding on the same stagecoach is Conner, a world-weary drifter looking for a reason to believe in himself and God.
These characters twined around my heart and I hated to let them go. It's wonderful to be able to breathe life into them at last.
Here's the story of how it all happened.
I was honored to make the acquaintance of fellow-author Miralee Ferrell at the Missoula Book Festival a little over two years ago. I found Miralee engaging, scrupulously honest,  and her personality meshed well with mine.  I even discussed my Montana Gold project with her, since she's a celebrated western historical romance author whose opinion I respect.
Little did I know that Miralee would go on to establish a publishing company called Mountain Brook Ink and also attend a writing conference where I was teaching to find authors that would fit her publishing house.
When I learned that I was going to be at the same writing conference as Miralee, I emailed inviting her to coffee. My only thought at that point was to reconnect with a friend.  But the idea of pitching my western historical series grew on me. I respect Miralee's opinion and trust her integrity, so the thought of working with her held a lot of charm.
When I met with Miralee, I could tell she understood the heart of my stories. We talked a little about the glamorizing of the West. "I want real!" she said, winning me over.  I'm so glad to be working with someone I trust as a friend and admire as a writer to bring Hills of Nevermore, Cheyenne Sunrise, and Stagecoach to Liberty, all books in the Montana Gold series, to life for readers.
If you'd like to keep up with my progress in writing these stories, learn details from my research, and be alerted to special discounts, this is your invitation to sign up for my author newsletter.