Last month, amid the excitement of announcing my new contract with Mountain Brook Ink for Montana Gold, a western historical romance series set in Montana's gold rush during the 1860's, I overlooked readers of my other genres.
Afterwards, emails hit my inbox asking if I plan to write more books in the Tales of Faeraven epic fantasy series, and inquiries about Deceptive Tide, part of the Islands of Intrigue-San Juans romantic suspense series. My announcement coincided with my decision to change the format of my reader news to include highlights only rather than apportioned genre news. I think this change may have added to the concern that I might abandon the other genres I write.
Not so!  (Thanks for caring.) Put simply, I am an eclectic storyteller, and this means that my writing is happily and unabashedly multi-genre. There are limits, in terms of time and resources, to what I can sustain, so I've limited to three genres. The banner, below, illustrates my focus.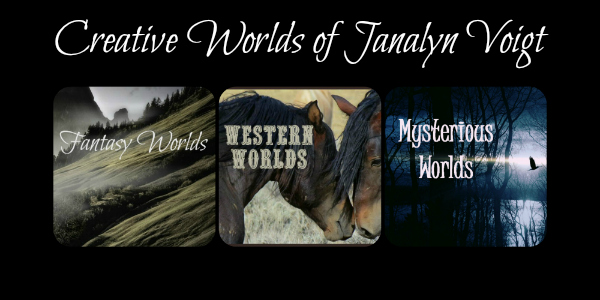 Epic Fantasy
I apologize for the delay in completing Sojourner, Tales of Faeraven 3. The good news is that this series, which I envisioned as a trilogy, has morphed into four books. I plan to write DawnKing, Tales of Faeraven 4, next year. Thanks for your patience, and look for a fantasy novella or short stories from me to tide you over.
Western Historical Romance
If you missed the announcement in last month's reader news last month, I've signed a contract for three books in the Montana Gold series, set in Montana's gold rush days. I'll keep you posted on developments in my reader news and also update my author newsletter with details from my research and literary travels.
Romantic Mystery Novels
I'm currently writing Deceptive Tide, a romantic suspense novel set on Orcas Island in the San Juan Islands archipelago off the coast of Washington state, an unspoiled paradise. Of course, I've had to visit several times for research. :o) I'll keep you posted.
Story Circle Podcast
I'll be starting this in the next month with All I Want for Christmas, a novella to get you in the holiday spirit.
Upcoming Events
This month I'll be signing books at the North Kitsap Holiday Fest. I hope you'll stop by my booth and say hello if you're in the area.