If you enjoy historical fiction set during the wild west and you're looking for stories that are real, you're in for a treat. In western historical fiction, Janalyn Voigt cuts through the western mythos and recreates the West as it might have been.
Montana Gold Series
Step into life in the West during the Montana gold rush.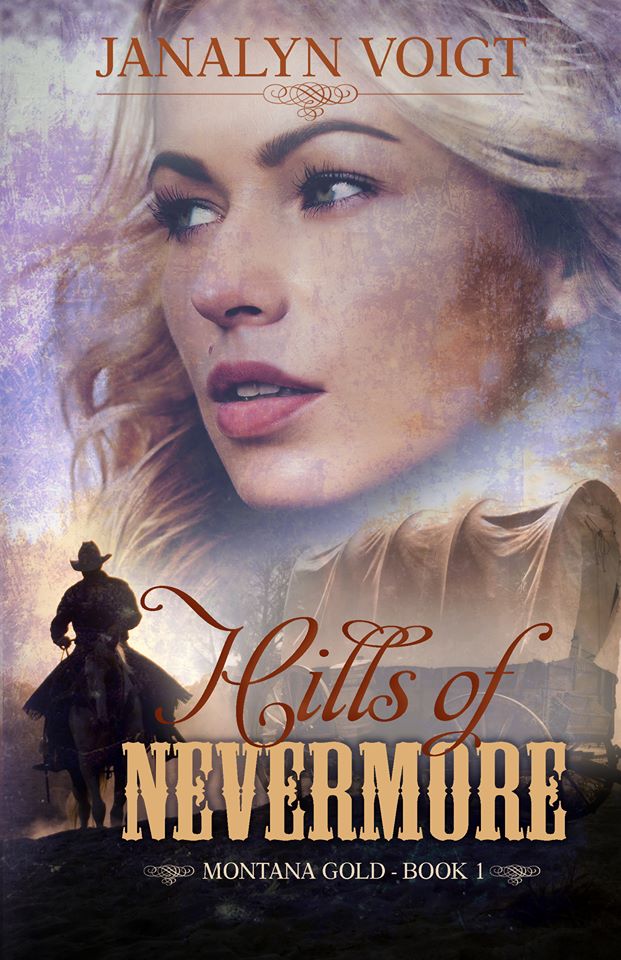 In Hills of Nevermore, book one in the Montana Gold series, young widow America Reed struggles to survive in an era of road agents, gold lust, and vigilante violence while hiding her secret shame. Feeling God has abandoned her, she avoids the Irish circuit preacher whose zeal to save her soul revisits his own need to escape the ghetto of his childhood.
Cheyenne Sunrise, book two in the Montana Gold series, follows the journey of Irish-American heroine, Bry, who must decide whether to love again after an abusive relationship. Nick, the hero, is the son of a Native American woman and a French trapper and a trail guide who lives between two worlds without fitting into either.
In Stagecoach to Liberty, book three of the Montana Gold series, a young Hessian girl falls into the hands of soul merchants set to force her into prostitution. Riding on the same stagecoach is Conner, a world-weary drifter looking for a reason to believe in himself and God.
If you'd like to keep up with Janalyn's progress in writing these stories, learn details from her research, and be alerted to special discounts, this is your invitation to sign up for the Creative Worlds of Janalyn Voigt author newsletter.
Janalyn