Peter Pan flew to Neverland with a sprinkling of pixie dust. Lucy walked into Narnia at the back of a wardrobe. Dorothy banged her head and woke up in Oz. Sometimes I wonder what it would take to enter Middle Earth. What worlds of wonder might wait for me in the fantasy world of J.R.R. Tolkien?
The thought enchants me, a daydream that fully occupies, but then a hummingbird flits by, hovers mid-air to inspect me, and clicks away. Sunlight silvers leaves at the tops of the trees. A doe steps onto the lawn, lifts her head, and freezes at sight of me.
The Bible says that God is revealed in nature, and I believe it. I could never dream up half the marvels of Creation.
May I never take for granted the beauty of everyday.
Do you ever daydream about nature? What is the fantasy world you'd most like to enter?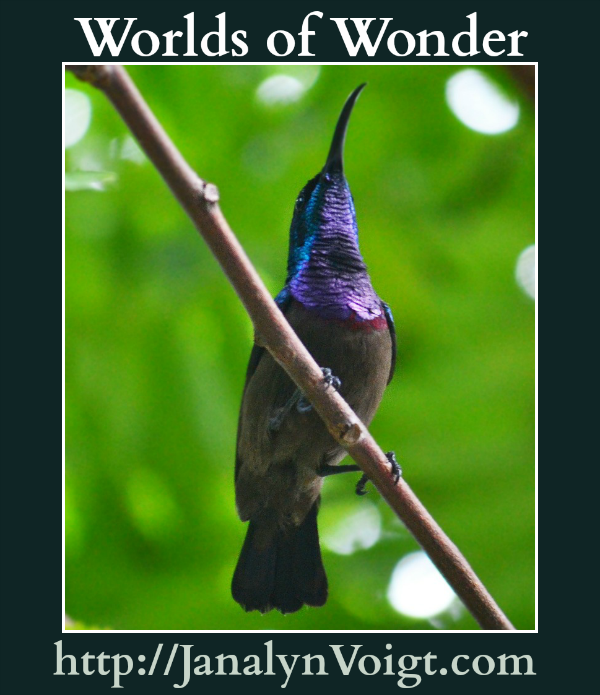 ©2014 by Janalyn Voigt