Author News, July 2014 Edition
Today a summer thundershower struck with sudden force, its rain washing the sky before pounding into the dry earth. After perhaps five minutes, it vanished.  My summer is turning out to be a lot like that thunderstorm–frenetic activity followed by a clearing. And then more rain.  I'm learning, more or less patiently, to accept this pattern as my new reality.
Current Writing Project
I finally sent sample chapters for a romantic suspense novel to my agent, and I'm regrouping before diving into a short story for a Christmas collection. I'll give more details on this fun project soon.
Upcoming Writing Projects
I've had to rethink the order that I'll tackle some of the items of my schedule. I was hoping to shoehorn Elf Seeyer into the schedule, but the romantic suspense submission took longer than I expected, and I really need to get the last installment in my Tales of Faeraven epic fantasy trilogy to my publisher. Elderland beckons, so I'll soon be diving back into DawnKing immediately after I finish writing that Christmas story.
Announcement
Finally, I can tell you what I've had to keep under wraps for months now! My literary agency, Wordserve Literary, has launched an ambitious new project. Faith Happenings is a website that connects those of the Christian faith by geographic location. You can sign up to learn the events in your area, find resources, locate speakers, or connect in many ways. I'm honored to be included as one of the regular contributors.
Speaking
I'm also scheduled to keynote on Plotting a Novel in 3 Acts at an NCWA meeting, and I'm in negotiations to speak on social media topics for writers at next year's NCWA Renewal Conference in Western Washington. Inquire into my availability for your event. 
On the Home Front
Getting used to a home without any pets underfoot is both sad and freeing. Some day there will be more pets, but for now we're taking a rest from the responsibilities of pet ownership.
My family will attend a minor league baseball game. Reminescent of the sport's early days, minor league baseball involves a lot of heart. We're also set to schedule a few hikes and some travel.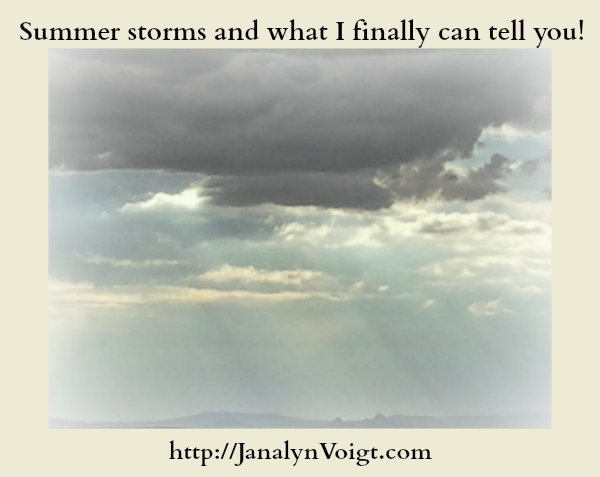 ©2014 by Janalyn Voigt