Announcing Wayfarer, Tales of Faeraven 1
The wait is over! Pelican Books and I are celebrating the release of Wayfarer, book two in my Tales of Faeraven epic fantasy trilogy. I wrote all the posts in the release-day celebration blog blitz, which looks at Wayfarer and my experience of writing it from many perspectives.
About Wayfarer
When an untried youth ascends to the high throne of Faeraven, his mistakes tear kingdoms apart and allow just one chance at redemption. He must humble himself before the one person he banished.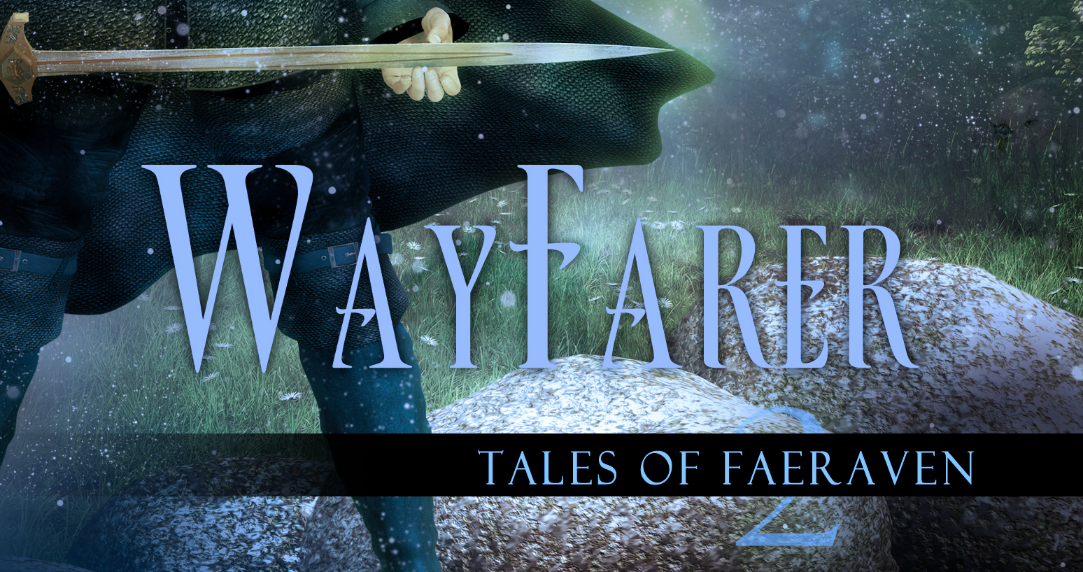 As a reader, you can make a difference.
If you were planning on purchasing Wayfarer, doing so sooner impacts its exposure at the book sites, below. Right now you can only get it in paperback at Pelican Books, but as soon as that changes, I'll update this post with links.
Purchase Wayfarer
Wayfarer Blog Blitz
Janet Chester Bly (Bly Books) The Cowboy Code Meets the Medieval Code of Chivalry
Lynn Donovan (Sitting on the Front Porch) What I Discovered in the Vale of Shadows
Sarah Grimm (Naturally Grimm) An Accidental Meeting by an Author with a Character
Jennifer Hallmark (Writing Prompts & Thoughts & Ideas…Oh My!) No Time to Eat Healthy?
Lisa Lickel (Living Our Faith Out Loud) Venture into Faeraven with Janalyn Voigt
Author Culture Fantasy Creatures with Janalyn Voigt
Sarah Gunning Moser (Family Education Services) Medieval Words to Savor 
Lorilyn Roberts (Christian Author Lorilyn Roberts) How Tolkien Created Larger Than Life Characters
Kristen Stieffel (New Author's Fellowship) The Challenges of Writing the Second Book in a Series
Geni White (A Candle Undimmed) Winged Horses, Legends, and Honor
Wayfarer Book Trailer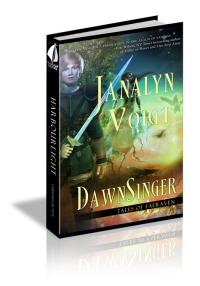 Need an adventure?
DawnSinger, Tales of Faeraven #1 by Janalyn Voigt
A headstrong young princess and the guardian sworn to protect her fly on winged horses to the Gate of Life above the Well of Light in a desperate bid to release the DawnKing, and the salvation he offers, into a divided land. Will they each learn in time that sometimes victory comes only through surrender?
Read DawnSinger and fly to adventure! 
©2013 by Janalyn Voigt