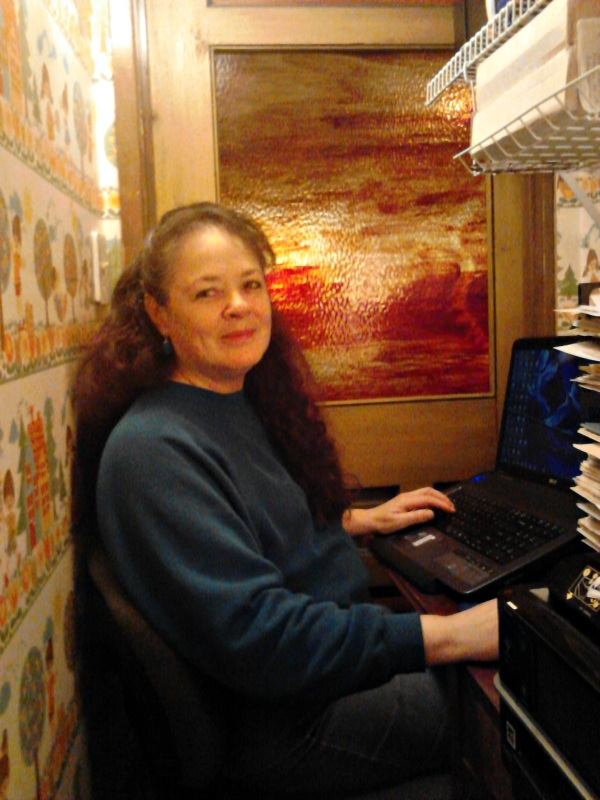 When I happened to notice a picture of the writing office of my friend and fellow speculative fiction writer, James L Rubart, in NW Jobs by the Seattle Times, I wondered how any other office could equal the sheer brilliance of my friend's secret hideaway. But then one thing led to another and I created my own writing office in the closet beneath the stairs of my home. Of course, I had to submit a picture of my office, one I haven't yet released anywhere else, for a chance at a $5 Starbucks gift certificate, and the Seattle Times published it today in My Cube: Novelist Janalyn Voigt's closet office!

After you take a look at my picture, be sure to hit the link in the My Cube title and scroll down to see Jim's cool office. Leave it to us speculative fiction types to gravitate to such places! I'm thinking Jim and I should have coffee.
To receive free audio fiction written and produced in my closet office and distributed through my (soon to begin) Story Circle podcast, and also to learn more about my books, research, travels, and life as an author,  join my Story Circle. Just click the image, below.