I'll give the sad news first, so we can move onto happier things.
Lady Guinevere, the sweet little cat I owned for over 22 years, passed away of renal failure this month. It wasn't unexpected, given her age and failing health, but we miss her dearly. For the past three months prior to my cat's death, I gave her subcutaneous fluids (involving an IV bag and a needle) and made sure she received her medications on time each day. I became, in other words, the caretaker of a dying family member. This, and my own state of ill health (from which I am thankfully recovering), played havoc with not only my writing schedule but the very soul of my creativity.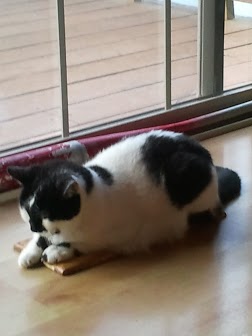 The past month has been a time of loss but also of strengthening for me. I've learned some things about resilience, tenacity, and also humility. It's not wrong to set goals and schedule your time, but when life intrudes, you have to accept that you are not really in charge. I personally believe that's up to God, and He does a far better job of it than I ever could. Why there has to be death is a difficult question. The Bible calls it an enemy and states that the bad things that happen to us don't come from God. Knowing that helps me accept my powerlessness to change a painful reality like death.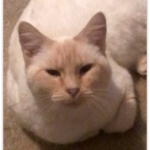 Last September, Vanilla (aka: Nilly), a stray cat very much in need of a family, adopted us. If left to myself, I would not have sought out the solace of a new pet in conjunction with losing one, but God works in mysterious ways. Although Nilly is not our Guinney, she is a beautiful creature worth loving on her own merits.
Comments Issue Fixed
If you have been trying to comment at the Creative Worlds site, you will have noticed that it was impossible to do. Someone very kindly reported this to me, and I was able to find the culprit: a plugin that I deleted. Comments are working now, so please do make use of them. During the stretch without comments, I felt a lot like someone talking in a bathroom with the walls echoing back your words and no one but you hearing. My stats tell me you are reading my posts, but I'd rather this be a conversation than a monologue. I'd prefer you to comment at the site but you can also just reply to this email to get hold of me.
More Happy News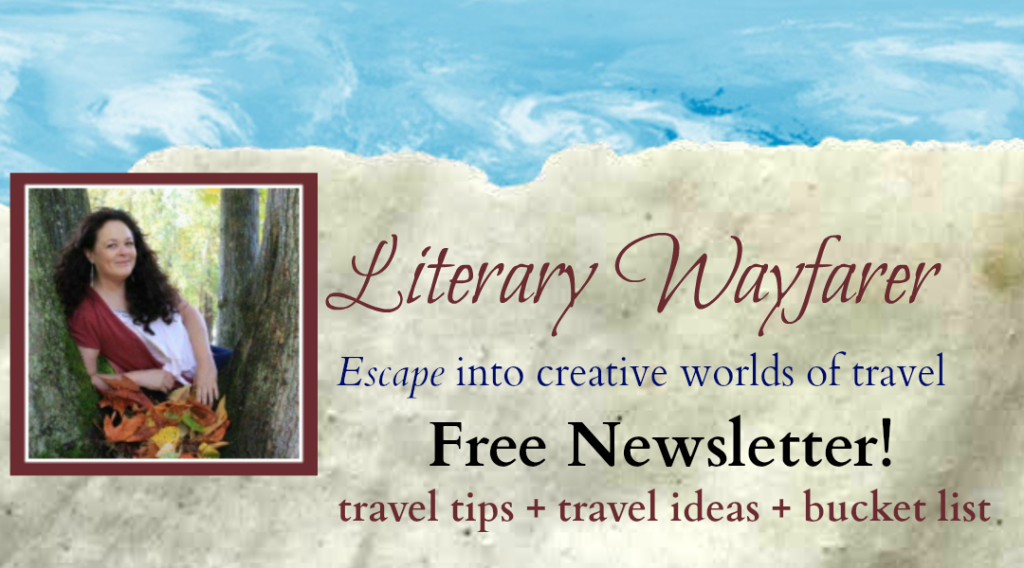 If you've looked for me on social sites in recent days you will have noticed my absence. Although I set aside creative projects until my life settled down again, I was still working hard on a new endeavor. My Literary Wayfarer Travel site came into being when I combined my passions for books, travel, and people. As a travel site, it's a little different, and if you scroll down on the landing page, you'll learn why. Today is the site's launch day, so I hope you'll visit and subscribe if it's of interest to you. There's a blog, newsletter, podcast, and occasional videos. Also, check out the photo gallery, which will enable me to share more of the photos I take. Look for that to fill up more soon.
©2014 by Janalyn Voigt
Subscribe to the Creative Worlds of Janalyn Voigt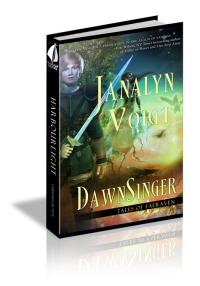 Need an escape?
DawnSinger, Tales of Faeraven #1 by Janalyn Voigt
A headstrong young princess and the guardian sworn to protect her fly on winged horses to the Gate of Life above the Well of Light in a desperate bid to release the DawnKing, and the salvation he offers, into a divided land. Will they each learn in time that sometimes victory comes only through surrender?
Purchase DawnSinger today!