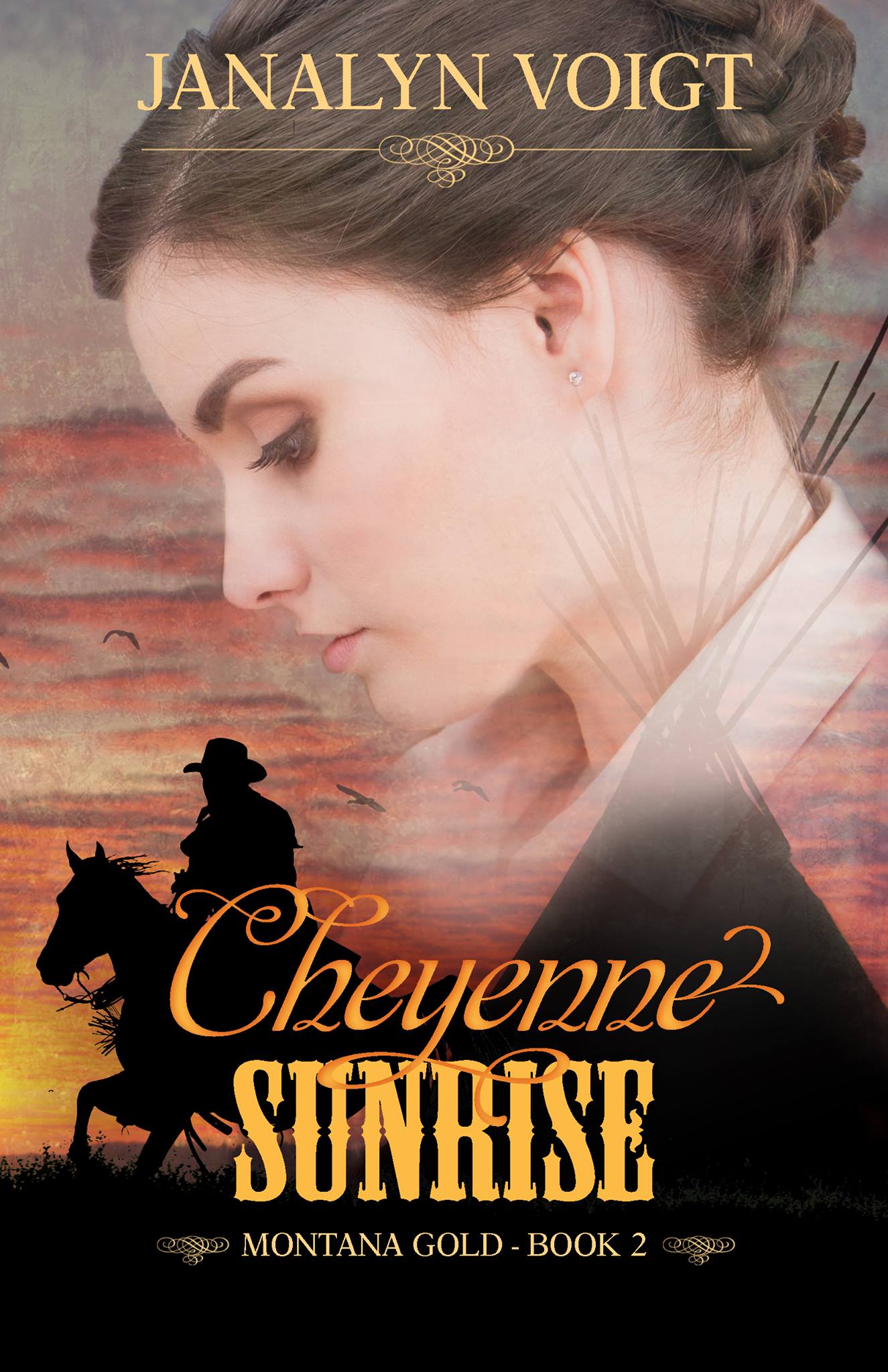 The cover for Cheyenne Sunrise, second installment in the Montana Gold western historical romance series, perfectly captures the tone and mood of this western historical love story. The talented cover designer, Lynnette Bonner of Indie Cover Designs, did a wonderful job.
The story is about an Irish immigrant who grew up in the slums of Manhattan and married rashly to escape, only to be forced into service as a penniless widow. Bry's transition into servanthood doesn't go smoothly, however. With nowhere to turn. Bry must decide whether to take an unexpected opportunity to start a new life with her brother, Con, in Montana.
Nick Laramie, son of a French trapper and a Cheyenne woman, knows the pain of belonging fully to neither of his parents' people. Alone in the world, Nick relieves his loneliness by guiding westward-bound wagon trains, but this doesn't always work out well. When two white women are kidnapped, Nick must choose whether to return to the Cheyenne village he left forever and confront the step-brother he vowed never to visit again.
Based on actual historical events during a time of unrest in America, Cheyenne Sunrise explores faith, love, and courage in the wild west.
On Preorder January 1st. Releasing February 1st.
Receive notification when Cheyenne Sunrise releases plus information about launch specials.