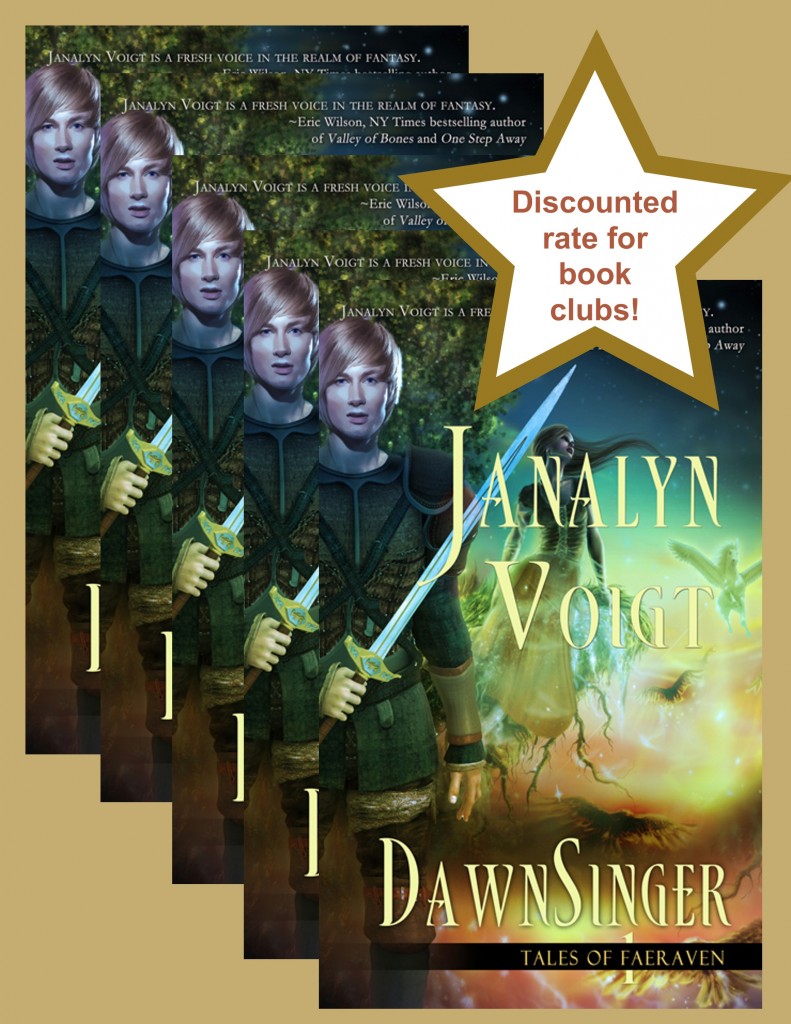 Book Club Discount: A special rate is available to book clubs for purchase of DawnSinger and Wayfarer, the first two books in the epic fantasy series, Tales of Faeraven. I will also extend a discount for DawnKing, book three in the series, upon its release. To learn more, please email me via the contact form on this website.
Author Visits: Inquire into my availability.
Skype Discussions: I'm available for online discussions. Inquire into my availability.
Book Club Meeting Idea: DawnSinger lends itself well to a medieval-themed event. Have book club members dress in their best version of period clothing, play celtic music or gregorian chant, and serve a medieval feast. 
Discussion Questions: Download the discussion questions with my responses.
DawnSinger:
Wayfarer:
Book Trailers: Two videos are available for DawnSinger. The DawnSinger book trailer I made as its author emphasizes the storyline:
The DawnSinger book trailer commissioned by my publisher gives a good overview of the book, introduces Wayfarer, and features my credentials:
I made the book trailer for Wayfarer, again focusing on the story elements:
Read the first chapter of DawnSinger:
Read the first chapter of Wayfarer: