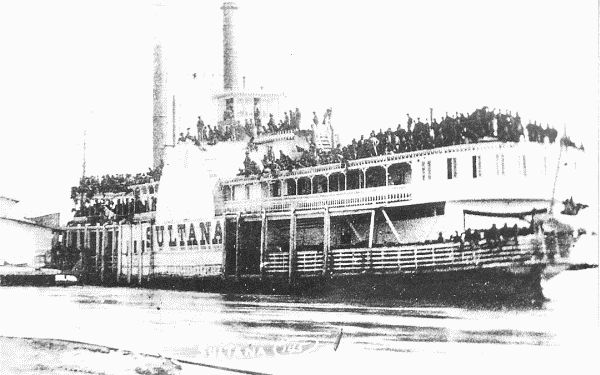 Although viewed with nostalgia in modern times, nineteenth-century American steamboats offered a risky mode of transportation. Besides the possibility of sinking from collision with a "snag," a tree embedded in the bottom of a river and lurking below water level, steamboats faced other hazards. They might capsize (some only had a 14-inch draft), run aground on a sandbar, burn or explode. In 1849 a burning steamboat started a fire that destroyed 23 steamboats and 20 blocks of St. Louis.
By far the greatest steamboat disaster happened just days after Abraham Lincoln's assassination. On April 27th 1865, the overloaded steamboat Sultana sank in Tennessee with great loss of life, mostly Union soldiers returning home from Confederate prison camps. Of the over 2,4000 people aboard, 1,7000 died. By contrast, the Titanic disaster claimed 1,514 lives.
Why we have forgotten the Sultana but remember the Titanic remains a mystery.
©2013 by
Janalyn Voigt
Subscribe to the Creative Worlds newsletter and/or blog!