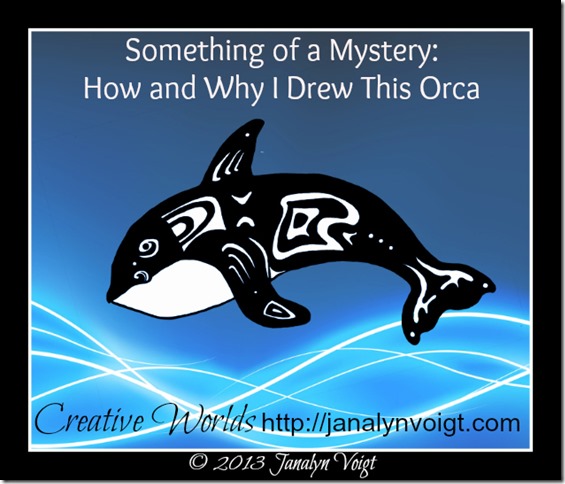 I should say from the start that as linked-fiction partners for Islands of Intrigue, a romantic suspense series set in the San Juan Islands, Lynnette Bonner, Lesley McDaniel, and I usually see eye-to-eye. Besides respecting one another's writing, we decided to work together because of our compatibility. So when we wanted to select an image to divide scenes in all of our Islands of Intrigue: San Juans books, it wasn't that we disagreed exactly. It was more like only two of us at a time would like a particular possibility.
Lynnette has guns in her book, The Unrelenting Tide, which just released May 1st, so she wanted to use a gun image. I was neutral on the use of a gun, but Lesley was all for gun control, at least when it came to the divider art for our books. Lynnette suggested the idea of shells, and Lesley was happier with that idea, but I couldn't picture using shells to illustrate romantic suspense, so we went back to the planning stage again. I love that we consider one another in this way because we always come up with something better than we'd have settled on alone.
We finally agreed upon an Orca, which if you didn't know is an iconic symbol of the Pacific Northwest and the San Juan Islands in particular. But then we had trouble deciding which sort of orca to use. None of the pictures we found pleased all three of us. That's when I volunteered to draw what we wanted. It was a bit presumptuous of me to assume I'd come up with a drawing to satisfy us all, but then I've rushed in where angels fear to tread before.
When I drew an arching orca that was Native American but not too Native American, I seem to have nailed it. Either that or my partners didn't want to hurt my feelings.  At any rate, the orca above, minus the waves and background color, will appear in the pages of the San Juan Island editions of Islands of Intrigue, with one modification. It was suggested that my orca is a little too cutesy for inclusion in novels of romantic suspense, so Lynnette digitally stretched the drawing to create a svelter version. I only wish real-life dieting were as easy. We all loved the more-sophisticated orca. You can see it inside The Unrelenting Tide, which launched at the low price of $2.99 for the Kindle version.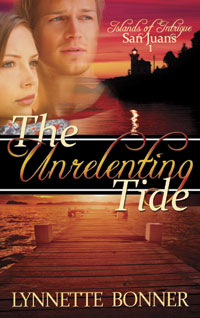 She's been living a lie that could just get her killed…
Widowed former Hollywood actress Devynne Lang has been living a quiet life in the San Juan Islands of the Pacific Northwest. For years, she's hoped her fabricated death would keep her identity safe from the public, and more to the point, from the stalker who forced her into hiding. But strange things have been happening around her place and this time, with a daughter to protect, she can't afford one mistake ‐ even if it means letting Carcen Lang get close enough help.
Carcen would do anything to protect his brother's widow and her daughter. So when he discovers Devynne may be in danger, he vows to find the man responsible. But dead lead after dead lead frustrates and baffles. Until the unthinkable happens and he realizes the danger has been closer than either of them could have imagined the entire time.
…because lies always have a way of coming back to bite you.
Note: Janalyn Voigt is an Amazon Associate and benefits when products are purchased at Amazon.com through her affiliate links. 
©2013 by
Janalyn Voigt
Subscribe to the Creative Worlds newsletter and/or blog!