This month I'm pleased to introduce you to Michael Duncan. a fellow fantasy author. Michael is a friend that I know in person. We've interacted as writers off and on for several years now, through a critique group, a blog, and finally through our association with the same publisher, Pelican Book Group. I thoroughly enjoyed reading Shadows, the first installment in Michael's Book of Aleth epic fantasy series, and I'm looking forward to continuing the story with Revelation, book two. If you enjoy medieval epic fantasy in the mode of J.R.R. Tolkien and C.S. Lewis, I highly recommend his series.
Michael pastors a small church in Darrington, Washington, a town so remote that most people had never heard of it until the recent landslide occurred in the nearby town of Oso. The tragedy devastated the area, and Michael was right there, working to comfort the city he loves.
In today's guest author journal, with simple honesty, Michael tackles a topic of concern to writers.
The Mystery in Writing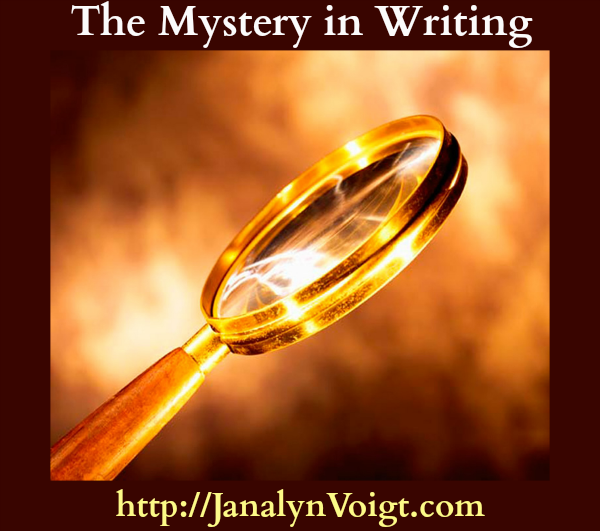 by Michael Duncan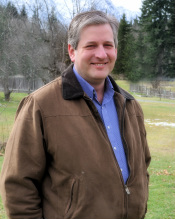 I wrestle with a story in my thoughts. It's a story that could change the world. It races around the rooms in my mind and I finally capture it in that one corner of my imagination that demands it be told. So I begin to write, and wonder… will the words actually reach anyone.
There is a mystery in writing.
You see, as a preacher, I can watch the effect of my words in the eyes of those who are listening (and in the yawns of those who are not). As a pastor, I work with people on a face-to-face basis and can witness the dramatic and profound life changes that take place within the hearts of those whom I ministered to.
But there is a mystery in writing.
I cannot see the faces of those who have purchased any book I ever wrote. I cannot look in their eyes and know if the words that I labored over had any effect in their hearts. It remains in darkness for me. I send the words of each page out into a world that will offer very little response to my work. So how do I know that my writing is having an impact on the lives of those who read it? I don't… and that is the mystery.
There is no doubt that for many authors, this mystery is a very difficult thing to process. Just like anyone, we want to know that our work is well received, wanted—even needed. It's hard to continually remain motivated to do something when there are very few quantifiable indicators that the work is valued.
Feedback on blog sites, comments on purchasing sites and other media give some clues to the mystery. But I'm going to be honest here: the big indicator that most authors are looking for are book sales. It gives evidence that there is interest and desire beyond the local reach of the writer.
As with many Christian authors, I try to console myself with the idea that it's not about the numbers. I truly do write to honor and obey God, but my great dilemma is the mystery. How do I know… how can I know that the work of writing, which God has given me, is having any reach at all? There is one singular gage: sales. Who knows, maybe I'm alone in this (but I doubt it).
As a pastor and teacher of God's word, I spend twenty to thirty hours a week in preparation to speak before God's people. When Sunday arrives, or when the time comes if I'm leading a conference or seminar, I am so blessed when the hall is filled with people who are hungry for God's word.
It is no different for me as an author. Hundreds of hours go into writing a book and it is such an encouragement to see the reach that the work is having. Every book sale, to me, is like having another person come into the worship center—filling up the sanctuary with hungry hearts. It might be the less-than politically correct thing to say, but I do want to see that the work God has given me is embraced by those beyond me.
So, for all of you who have purchased books from your favorite authors, know that you have encouraged them. As an author, it is a joy to know that my work is received.
Mystery solved.
And now I have another thought for a book – time to chase it around the attic of my mind for a while.
In His Grace, Michael.
About Michael Duncan
Christian author and pastor, Michael Duncan has served the Lord and the church for nearly 25 years preaching and teaching God's Word. He has shared God's message across the U.S. and beyond and is currently the pastor of his church, co-host and Bible commentator on the Alive in Christ radio network and has authored or co-authored five books, both fiction and non-fiction. He serves on the executive board of the Northwest Baptist Convention and is a former board member of the Northwest Christian Writer's Association. Given the opportunity, he may be found on the golf course!
Michael and his wife Patty have been married over 20 years and have three very active and creative children.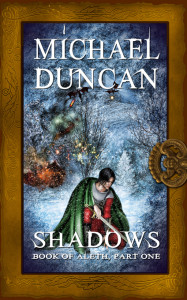 Shadows: Book of Aleth, Part One –
A stolen text… When the Book of Aleth is stolen, Aaron, captain of the Royal Guard, is ordered by Emperor Therion to reclaim the ancient tome. The mission thrusts Aaron into a world he's never known–a world of elves and dwarves, races long thought extinct; a world where everything he has known and believed is a lie.
A secret past… Forced to challenge his long-held beliefs, Aaron and his companions, two soldiers of the Royal Guard and two men of the Dwarvish kingdom of Brekken-Dahl, set out on a quest to recover the Book. Aaron resolves to discover the truth, and rescue the empire he is sworn to protect.
Visit Michael Duncan's bookstore.
©2014 by Janalyn Voigt