Hills of Nevermore Launch Special Offer
Purchase Hills of Nevermore. Receive a free digital copy of Hearts Reunited, a historical western romance novella by award-winning author Miralee Ferrell.

Noteworthy Reviews for Hills of Nevermore
"Manages to keep the reader glued to every twist and turn. For readers who like their romances squeaky-clean and those interested in the historical Western setting." -- Library Journal
"Voigt is a talented author who has weaved several genres into her novel, and has created a beautiful first story in her Montana Gold series." -- Romantic Times
Hills of Nevermore Description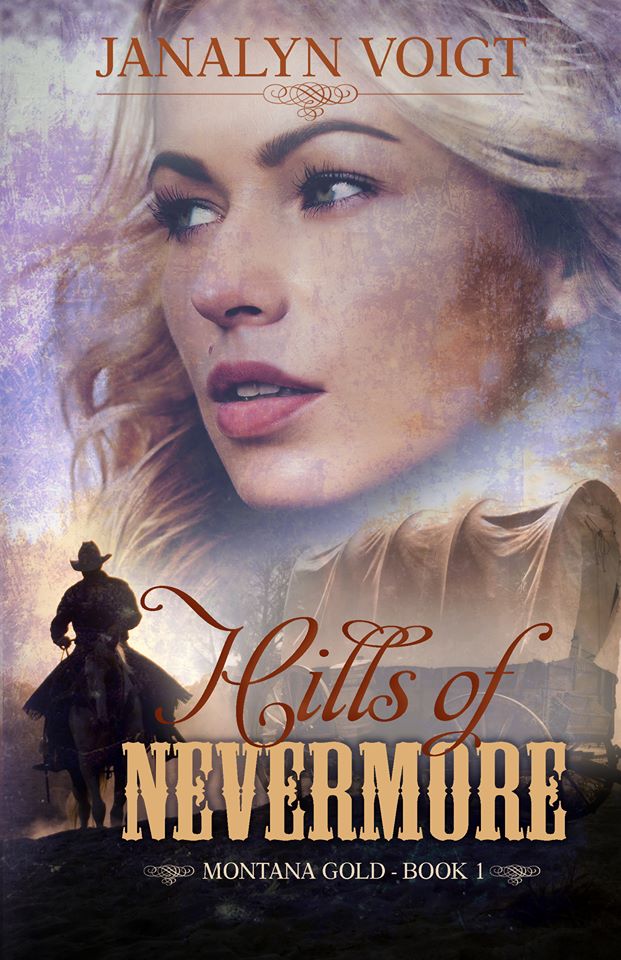 In an Idaho Territory boom town, America Liberty Reed overhears circuit preacher Shane Hayes try to persuade a hotel owner to close his saloon on Sunday. Shane lands face-down in the mud for his trouble, and there's talk of shooting him. America intervenes and finds herself in an unexpectedly personal conversation with the blue-eyed preacher. Certain she has angered God in the past, she shies away from Shane.
Addie Martin, another widow, invites America to help in her cook tent in Virginia City, the new mining town. Even with Addie's teenage son helping with America's baby, life is hard. Shane urges America to depart for a more civilized location. Neither Shane's persuasions nor road agents, murder, sickness, or vigilante violence can sway America. Loyalty and ambition hold her fast until dire circumstances force her to confront everything she believes about herself, Shane, and God.
Based on actual historical events during a time of unrest in America, Hills of Nevermore explores faith, love, and courage in the wild west.
Hearts Reunited Description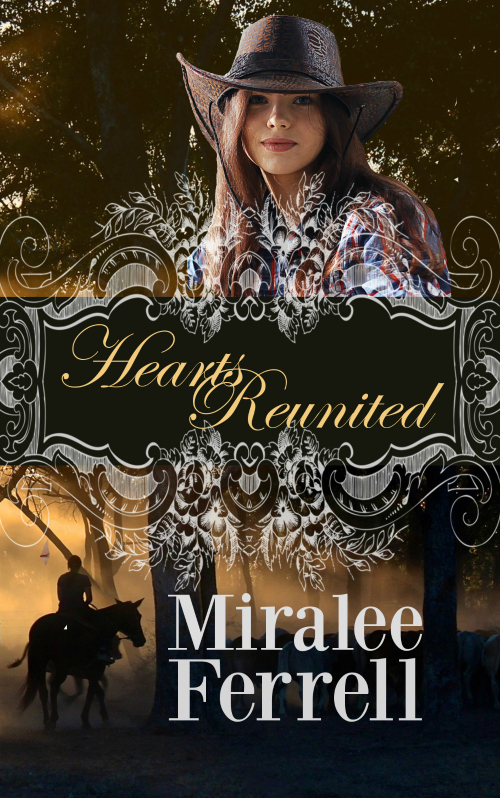 Mercedes Taylor is determined to save her ranch after her father's death, but she won't let anyone help—especially not her old friend Jesse Townsend who deserted her so many years ago. The pain his family inflicted on hers goes too deep for her pride to forgive.
After riding the trail for five years, Jesse Townsend returns to his family property to find the girl he'd once loved all grown up—and more prickly than he's ever seen her. After his mare is seriously injured, he has no choice but to call on Mercedes—the local animal doctor—for help.
Add the attractive banker's daughter who Jesse seems smitten with, and trouble starts brewing. Can Mercedes and Jesse set aside the old family feud and find their way back to the love that had only started to blossom when Jesse left?