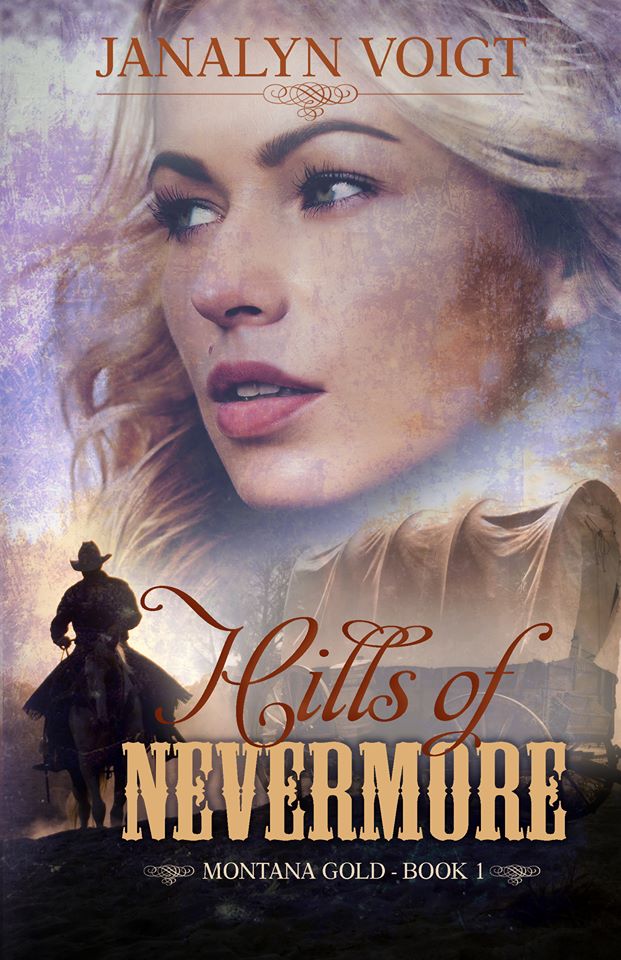 Based on actual historical events during a time of unrest in America, Hills of Nevermore explores faith, love, and courage in the wild west.
Library Journal: "Manages to keep the reader glued to every twist and turn. For readers who like their romances squeaky-clean and those interested in the historical Western setting."
Romantic Times: "Voigt is a talented author who has weaved several genres into her novel, and has created a beautiful first story in her Montana Gold series."
Can a young widow hide her secret shame from the Irish circuit preacher bent on helping her survive?
In an Idaho Territory boom town, America Liberty Reed overhears circuit preacher Shane Hayes try to persuade a hotel owner to close his saloon on Sunday. Shane lands face-down in the mud for his trouble, and there's talk of shooting him. America intervenes and finds herself in an unexpectedly personal conversation with the blue-eyed preacher. Certain she has angered God in the past, she shies away from Shane.
Addie Martin, another widow, invites America to help in her cook tent in Virginia City, the new mining town. Even with Addie's teenage son helping with America's baby, life is hard. Shane urges America to depart for a more civilized location. Neither Shane's persuasions nor road agents, murder, sickness, or vigilante violence can sway America. Loyalty and ambition hold her fast until dire circumstances force her to confront everything she believes about herself, Shane, and God.
Hills of Nevermore
Excerpt
​CHAPTER ONE

Idaho Territory, May, 1863
America watched her wagon train shrink steadily in the distance, dust billowing in its wake. How could it have traveled so far in such a short time? Oh, why hadn't she let someone know she'd needed to stop? Her friend Addie, taking a turn holding America's baby, might not look for her unless Liberty woke and cried for her mother. Bill Baker, driving her oxen for a spell out of kindness, wouldn't notice her absence for some time.
"I can't have lost it!" Tears blurred the trail beneath America's feet. She'd been a fool to wear the locket Kyle had given her. She should have kept it stashed away. When she'd felt her necklace's chain break, she'd stopped walking at once. Why couldn't she find it? If she didn't come across the locket soon, she'd have to leave it behind. Catching up to the wagon train would take some doing even now, and every passing moment carried her baby, only three months old, farther away.
A meadowlark trilled, the song a sharp accent against the deeper thud of hooves.
A shiver ran down her spine. She jerked her gaze upward.
A spotted pony pranced on the path. The rider on the horse's back watched her from dark eyes. Beneath the quillwork adorning the brave's chest, his skin gleamed the color of robust tea. A black stripe of paint slashed across the bridge of his nose. Two tight braids fell to the sash that bound fringed leggings at the waist. Strips of cloth crisscrossed a wide forehead, and feathers fanned sideways behind his head.
A group of Indians on ponies clustered beside him. One of them called out, laughing.
The brave held up his hand for silence.
Wisps of hair escaped America's bonnet, stinging her eyes. She clawed them away with a trembling hand. One thought crashed into another, beating to the rhythm of her wild pulse. Could she outrun them? No. What would they do to her once they caught her? Horrible.